Horse riding near Anna's gardens / Allier Gorges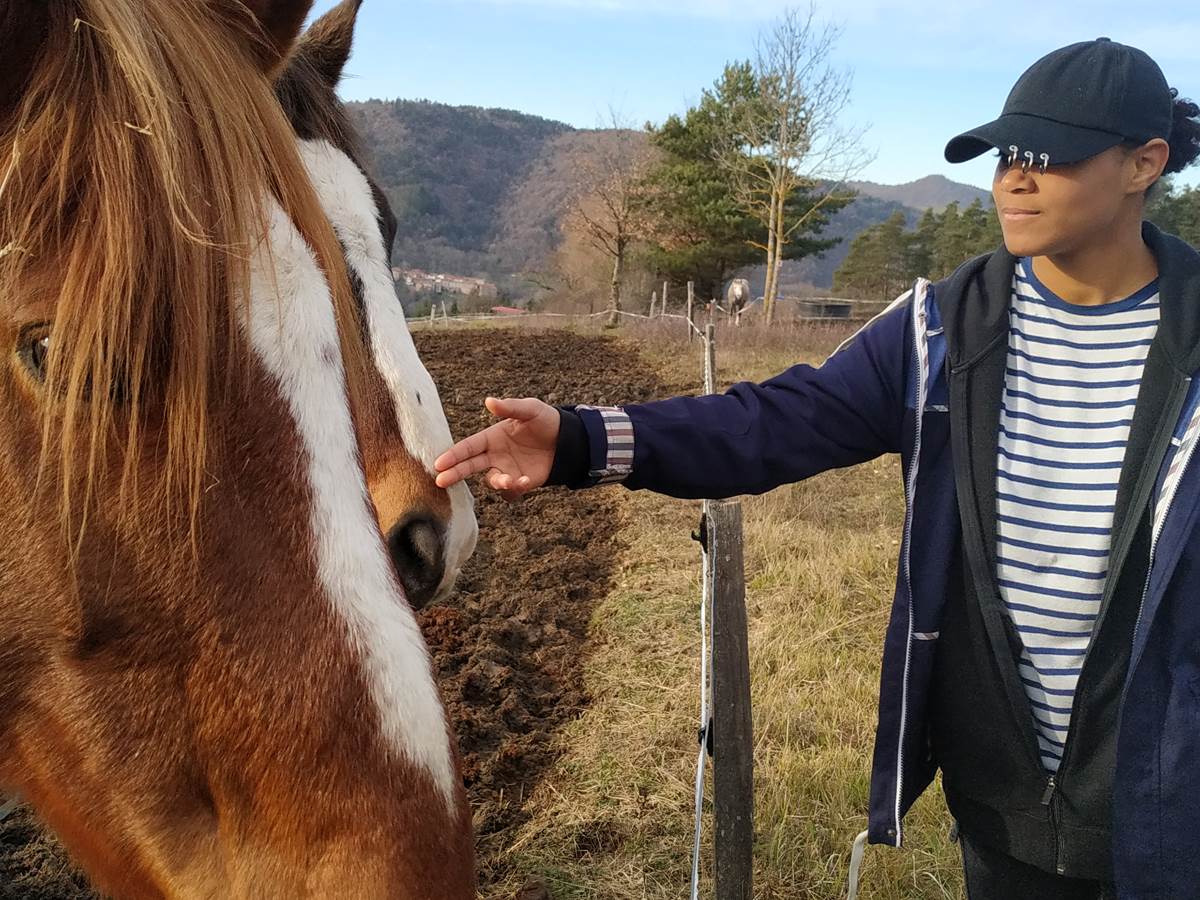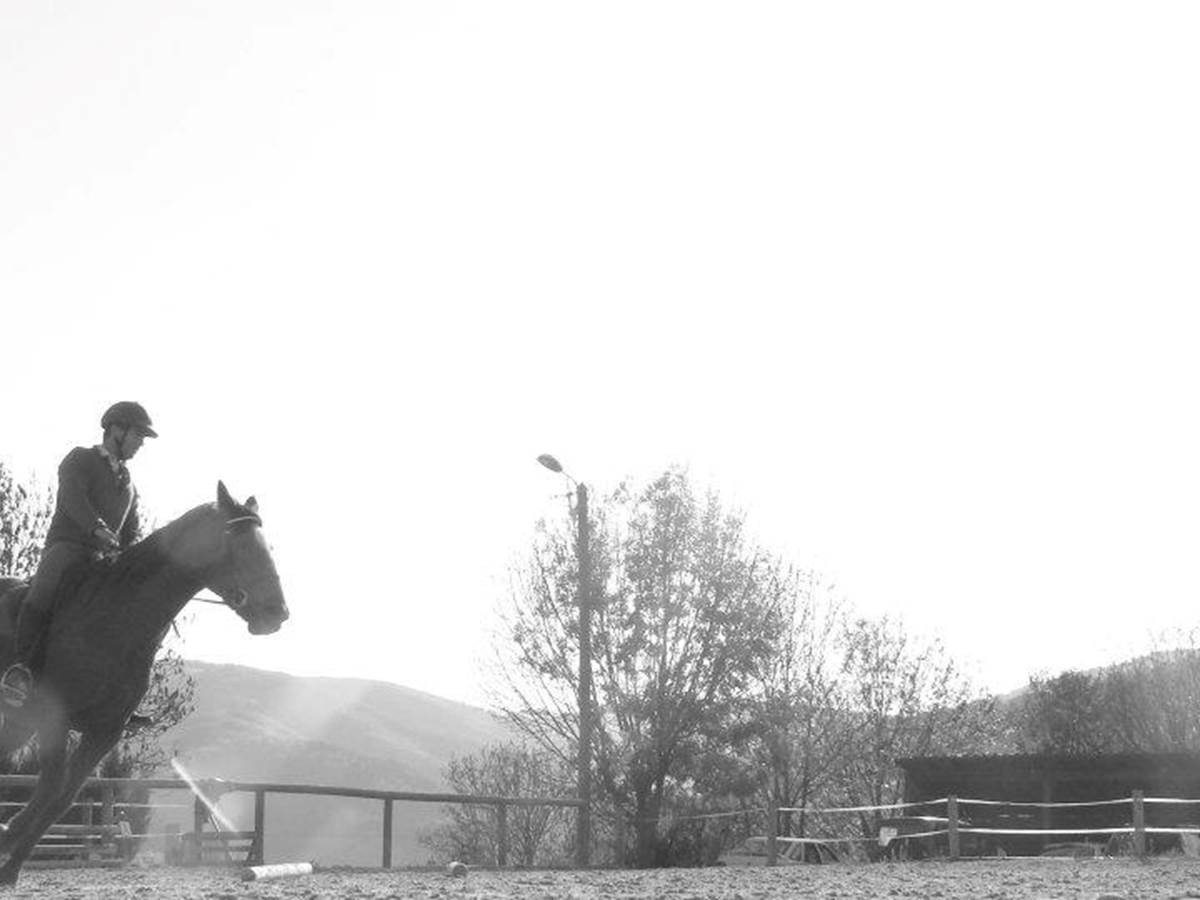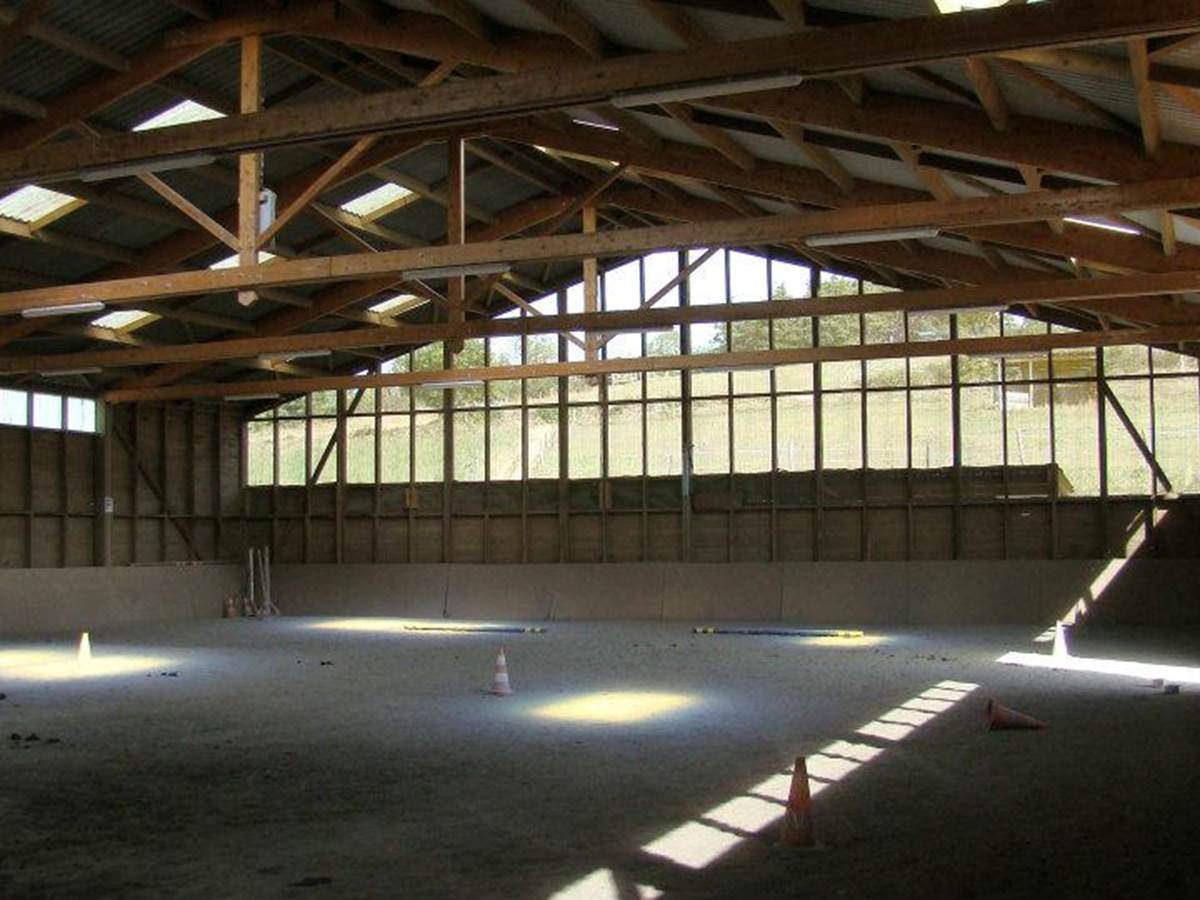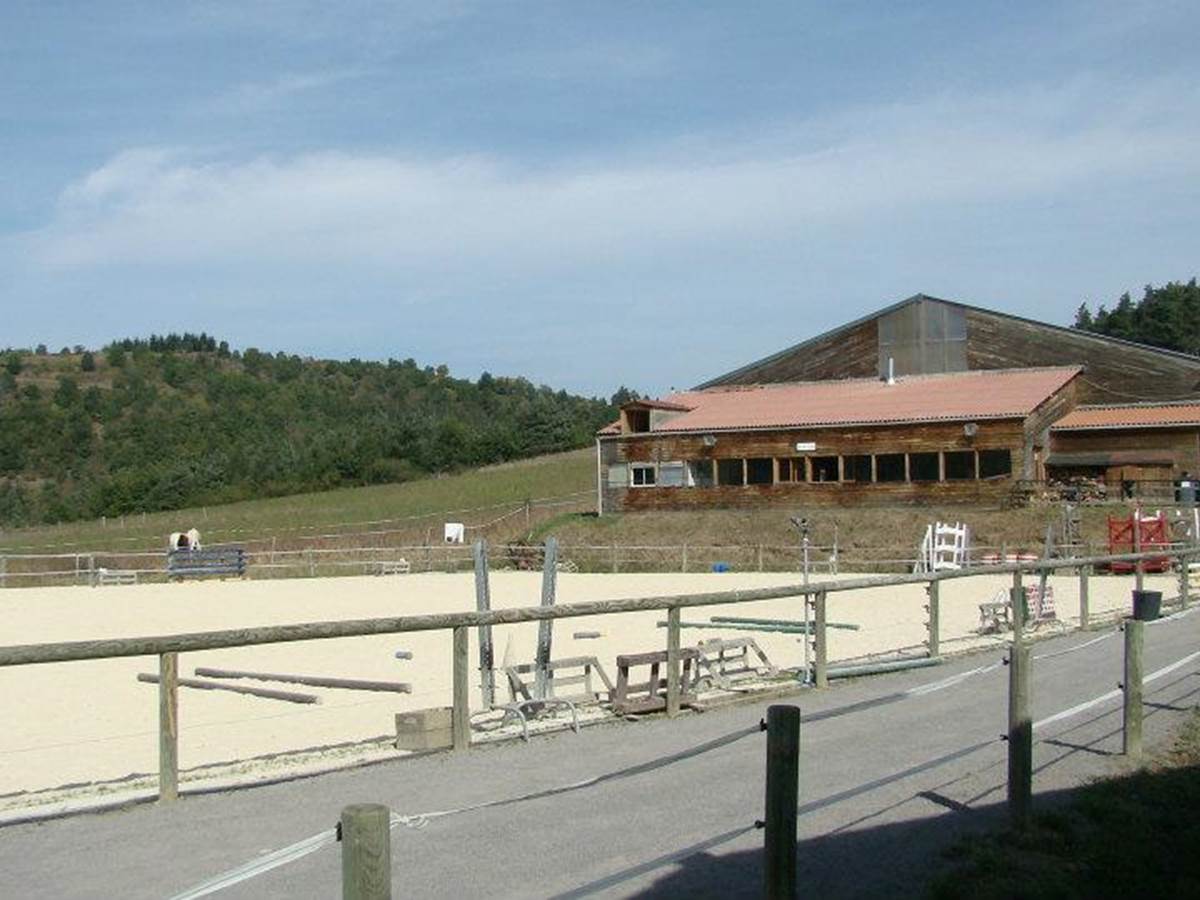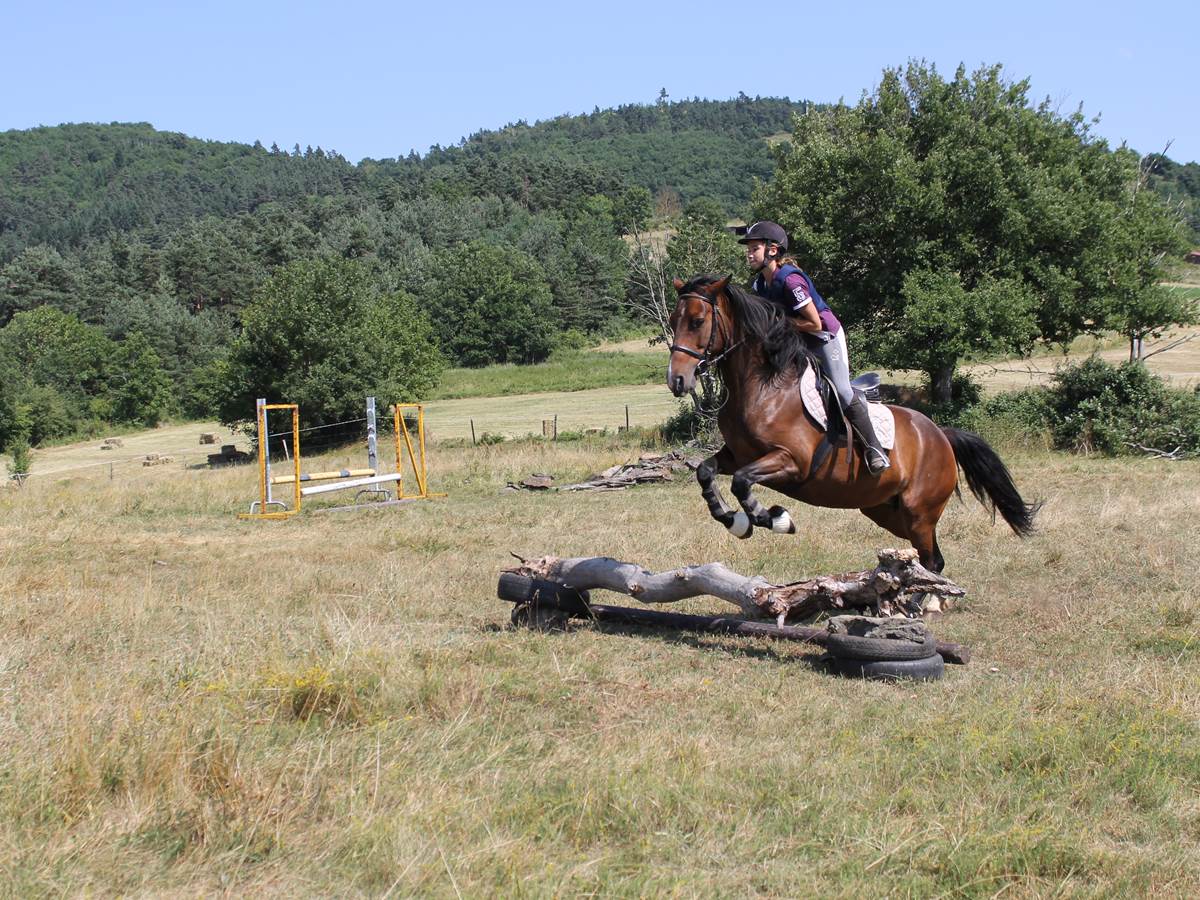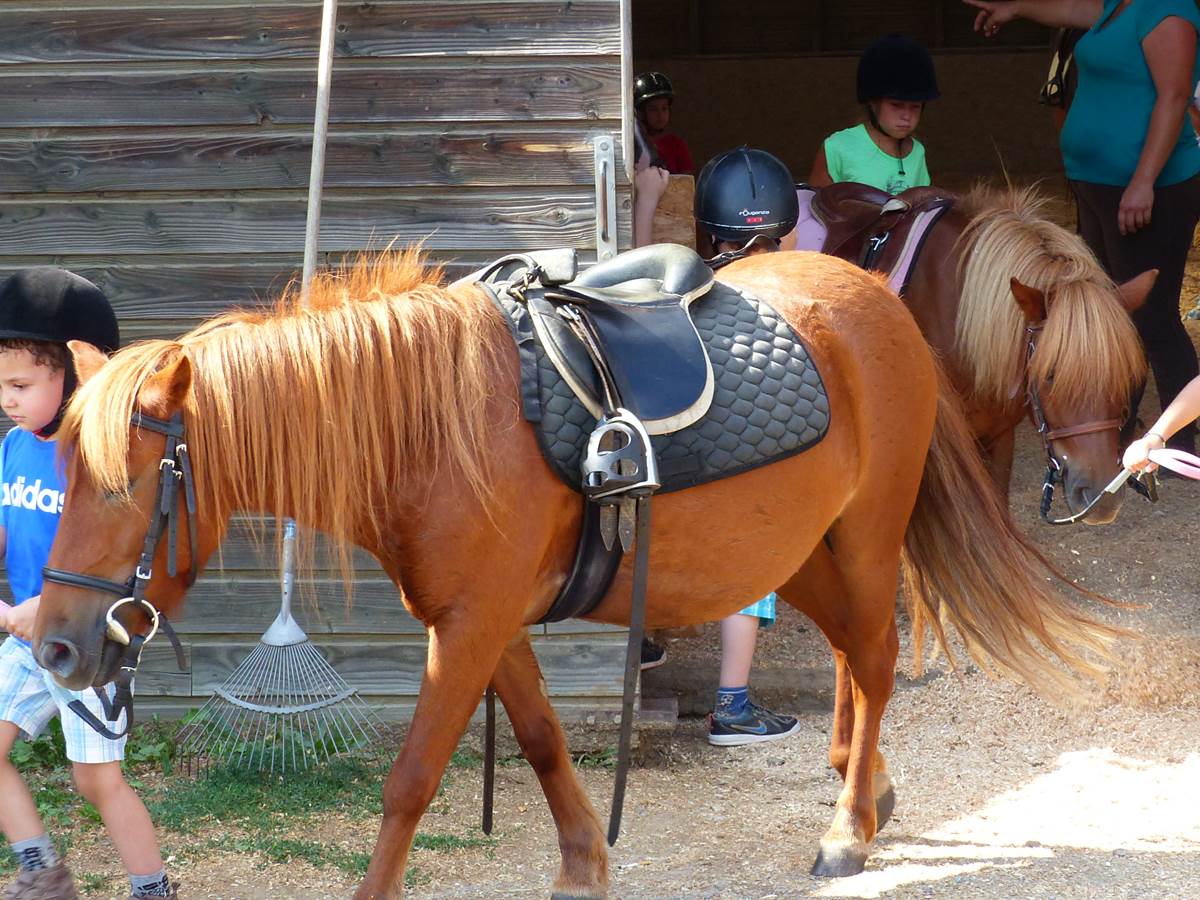 A few strides from our guest house, overlooking the full and loose of the upper Allier valley, is the equestrian center and pony club "Le pied à l'Etrier", affiliated to the French Equestrian Federation .
Yes, it is indeed that, you will be able to combine your stay with your passion for horses for the most seasoned, or your simple desire to discover in their company the exquisite pleasures of walks in the great outdoors. But not only that: don't forget that you are also located in the town that houses the Château de Saint-Ilpize, the former chatellenie of the Dolphins of Auvergne. And from castle to rider there is only one step to take, to which Géraldine and Bruno are sure to invite you!
All your desires are achievable, for you, your children, or with your family; to discover horse riding or improve your skills.
This summer "Ask for the program" or even better "Le pied à l'Etrier" invites you to do it!
Riding session of approximately 1h30, ballad in the valley of approximately 2h, star trek, preparation for federal exams, passing of federal exams, training in ethology…
What embellish your passage in Haute Loire with exceptional memories!
When roaming,
""Le pied à l'Etrier"" will welcome your traveling companions in optimal conditions in the meadow or in the box. (Horse Stage Quality Label for external accommodation awarded by the FFE)
For our part, we will have great pleasure in making your visit to the Jardins d'Anna a warm and friendly moment, without forgetting that Auvergne has a rich heritage to enjoy!
Do not hesitate to ask us for more information, we will make every effort at Les Jardins d'Anna to orchestrate your desires, and set up your equestrian program, with the assistance of Géraldine and Bruno. For a summer at gallot ;-)